The Tea room is now closed
ALL FISHING TIME AS NORMAL
Welcome to our Fishery...
Dandy's Ford Fishery has been specifically and sensitively designed and constructed by the present owners, in an area which is blessed with an abundance of wildlife and in an utterly beautiful and tranquil setting.
One can often see kingfishers catching the fish fry, the deer grazing by the lake side or dragonfly gliding tantalizingly over the waters of the lakes.
The facilities on the site have been recently designed and constructed to a high standard. The lodge / tea room is a barn type, timber framed building with a warm welcome.
The tea room serves home made light meals, teas, coffee and cakes. The fishermen can have a leisurely home cooked full English Breakfast before a relaxing day at the water's edge.
Visitors can sit on the patio overlooking the lakes and simply enjoy the most tranquil of settings whilst enjoying a tasty cuppa.
Group bookings are taken with a breakfast prior to fishing and tea and home made cakes served after to reflect the perfect day's catch.
Site facilities:
3 beautiful fishing lakes (10, 23 & 28 pegs)

Disabled access to most swims

A variety of catches with carp to over 20lb

'Matches' catered for - please call to arrange

Spotless Ladies and Gents Toilets, including disabled (no Porta loos here ladies!)

100% Safe surroundings for all the family

Holiday accommodation available

Always a friendly welcome!
Come and enjoy a wonderful day's fishing with us and tell your friends all about it on the Guestbook page.
If you have any photos of you and your fish that you would like me to add to our gallery page, please email them to me at info@dandysfordfishery.co.uk
We are now able to offer coaching for fishing, so if you are interested in this opportunity, then please email fishing.mme@gmail.com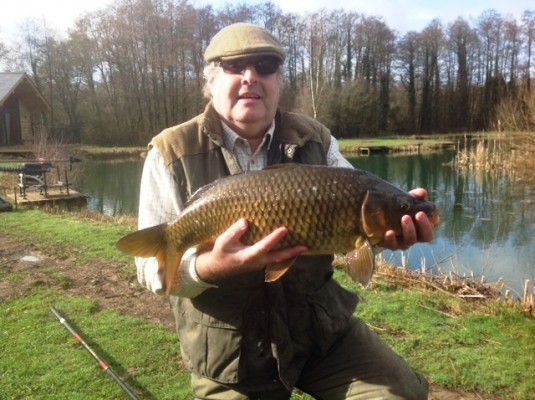 Ray with his 15lb carp caught in February 2017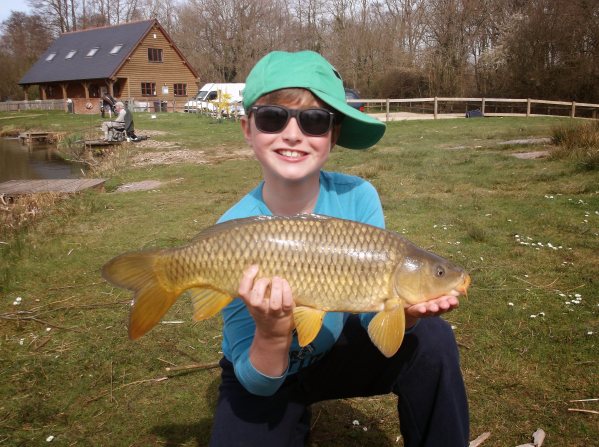 A lovely 4lb 7oz Common Carp for Ryan -
his face says it all - nice one Ryan!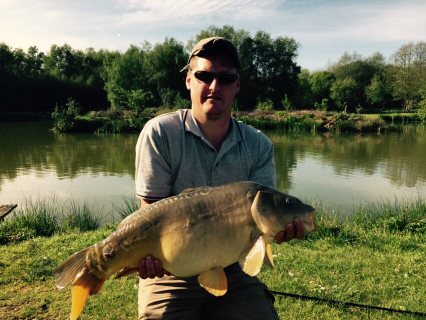 A lovely Carp specimen for Sam
The Shepherds huts are completed and ready to hire!
If you would like more information on booking please ring 07975510232 or take a look on our website dandysfordholidaylodge.co.uk or facebook page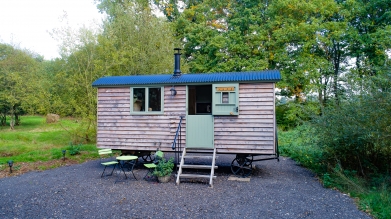 more pictures on website and facebook
Virtual Tour of the lakes
Don't forget to sign our Guest Book if you've had a great time at the fishery or you would like to make a comment about our website - thank you, DFF